Actiond provides visibility and insights to help improve safety and quality standards across your business. Through standardised auditing processes, you can identify problem areas and focus training, or take action, before an incident occurs.
Actiond allows for field auditing and has automated actions for non-conformance in a paperless system.
Book a Demo to Learn More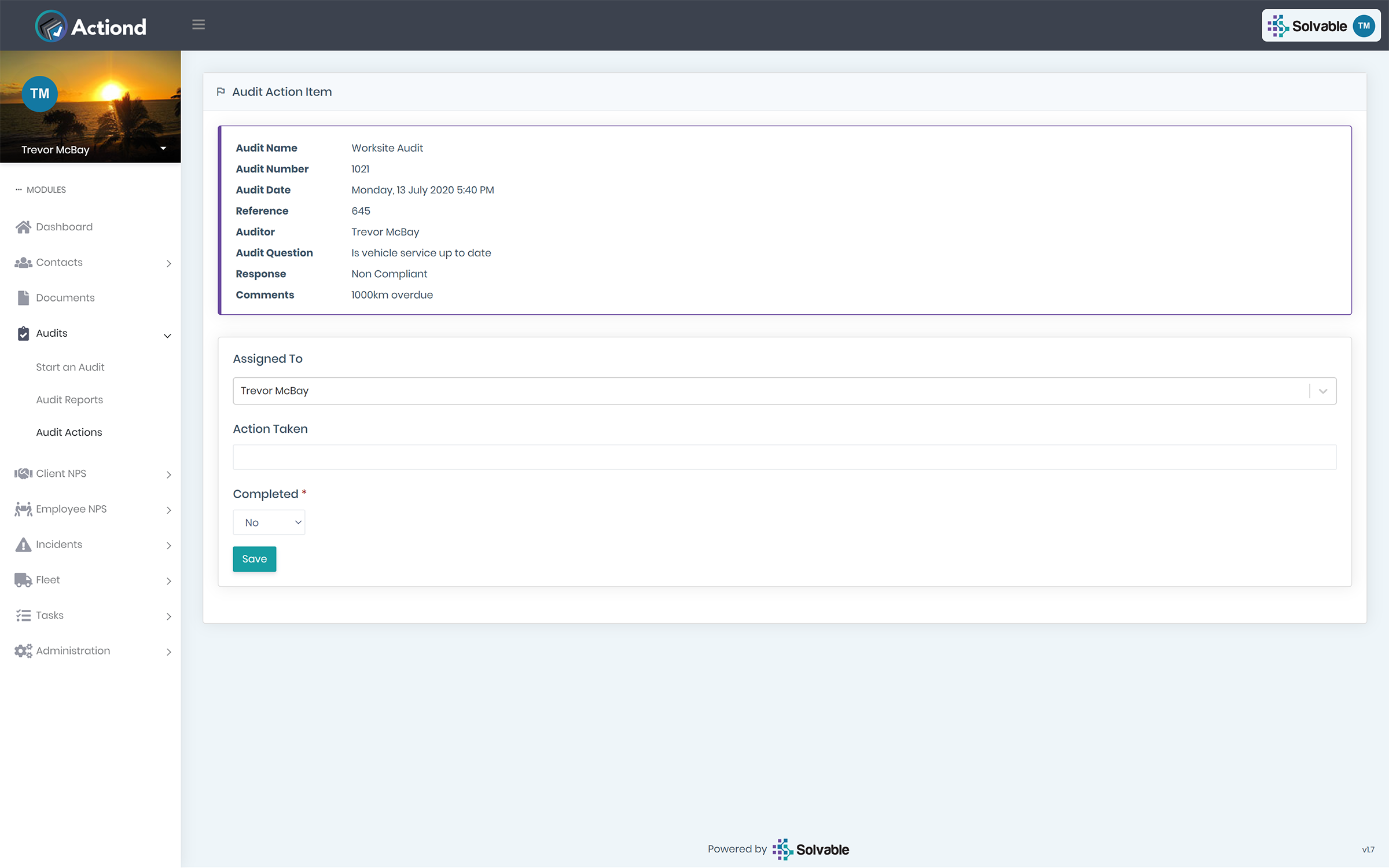 Data can be integrated with your job management system to seamlessly provide information to the field.
You need only enter a job number and the auditor can see all job information (if available).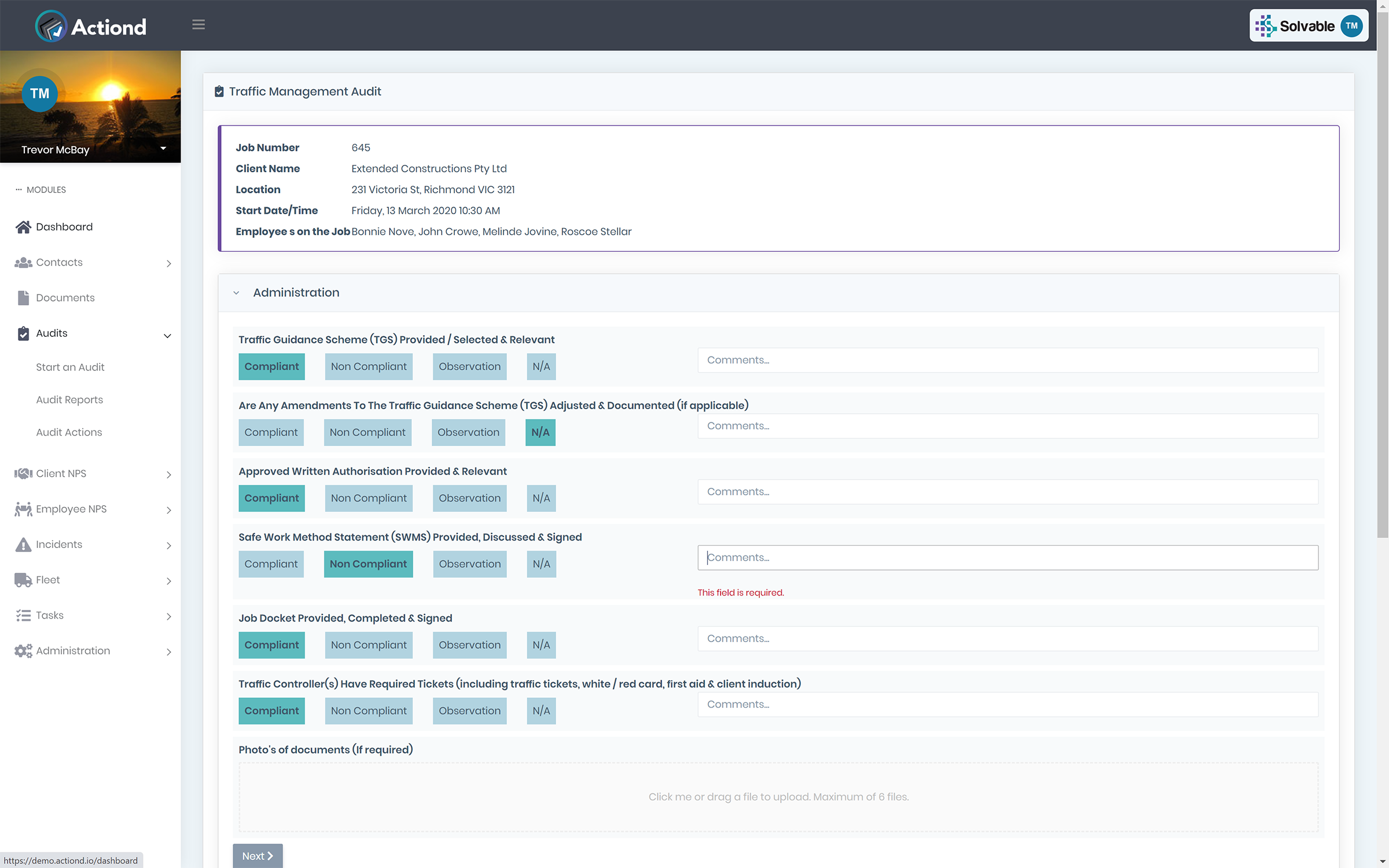 Audits can be completed on any device, anywhere with an internet connection.
You will be able to create your own audit checklists with Actiond's simple builder tool.
Whether it's field audits or office audits, vehicle checklists, product QA or anything else you need … you can build it!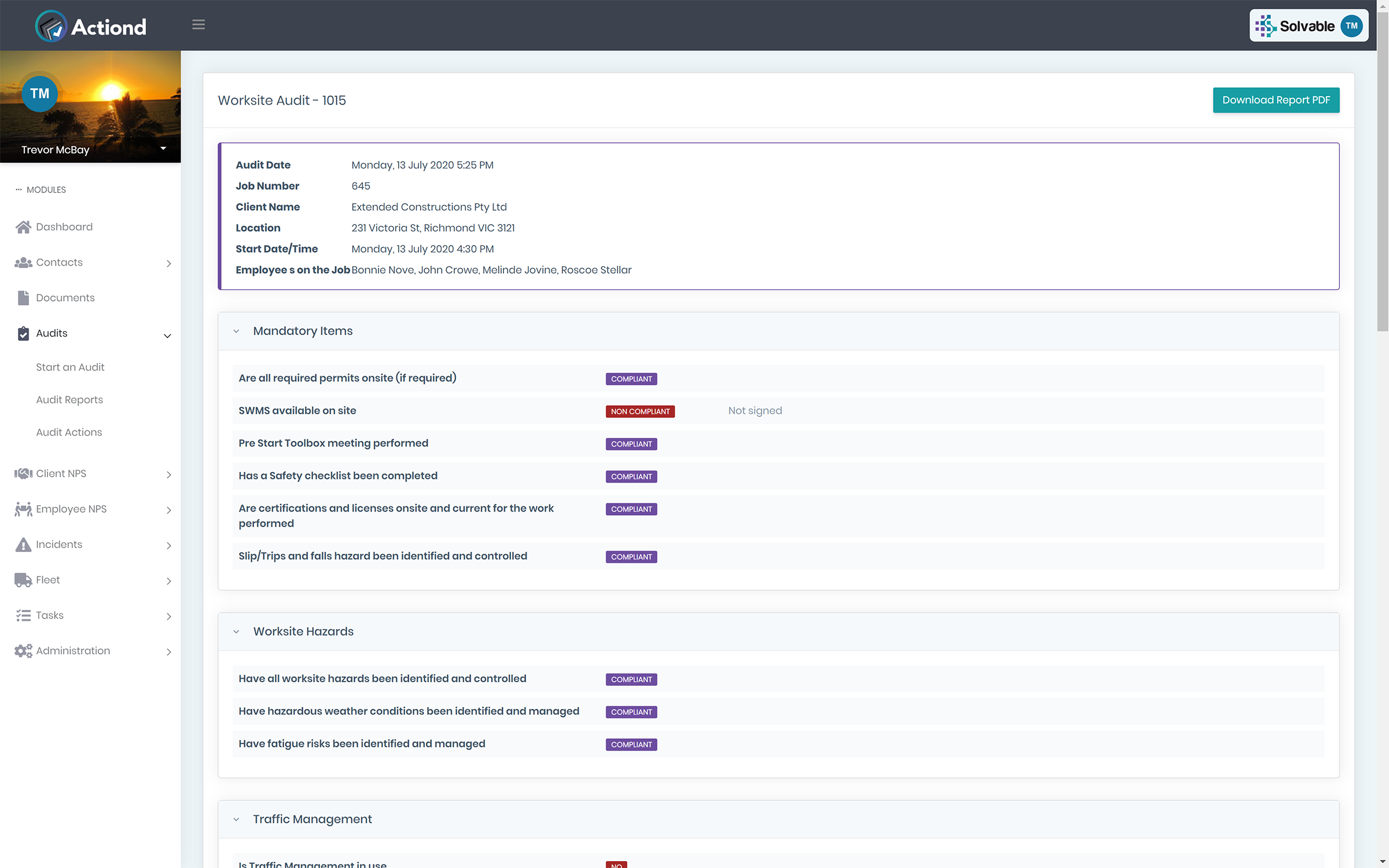 View completed audits online anytime to focus training efforts or ongoing compliance.
Upload images and make comments for future analysis.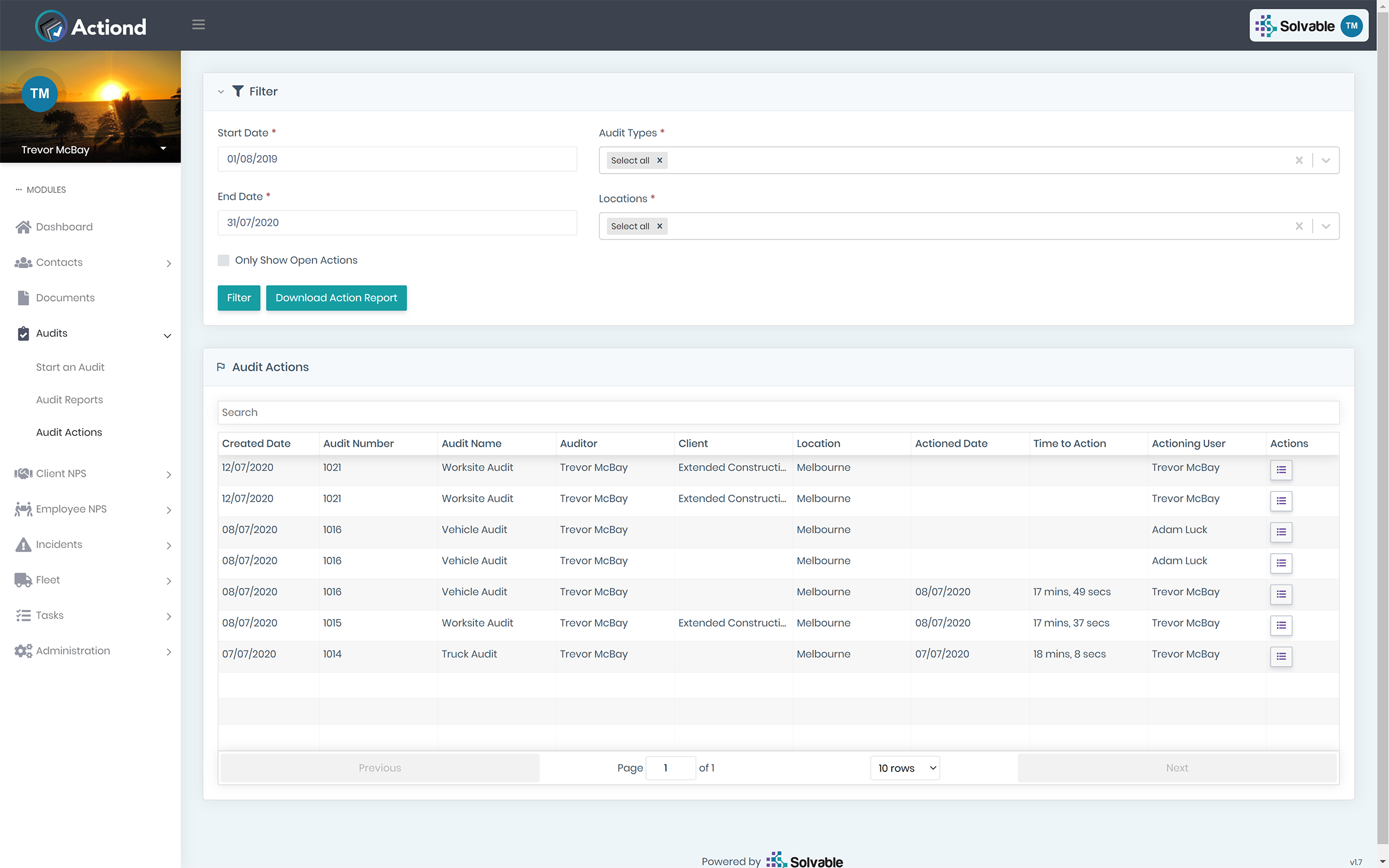 Actions are created for all non-compliance, with email notifications to undertake corrective action or training.
Actions are completed by nominated team members with details added, and are time and date tracked.