When you need to provide your workforce with access to documents and ensure they are current and up to date, Actiond provides your team access to these documents anywhere on any device.
Actiond allows you document control compliance and provides paperless management of your controlled documents.
You will have greater control through permission-based access and Actiond will reduce the use of obsolete documents.
Book a Demo to Learn More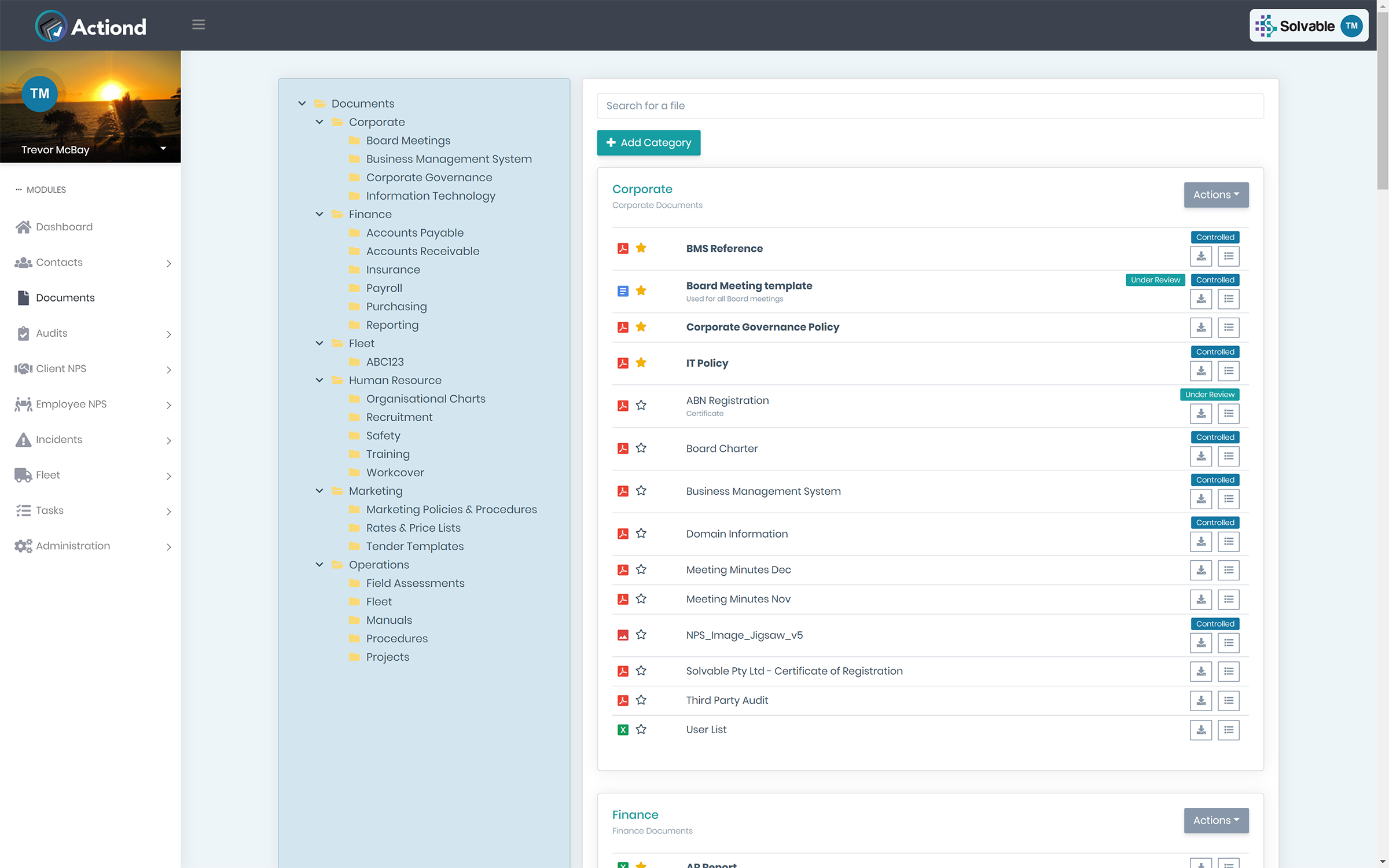 Allow your team to view documents on any device, anywhere, via our easy to use Document Management Module.
Document types include PFD, Word, Excel, PowerPoint, Images, Cloud hosted documents and videos.
Actiond improves your Document Control status for Policies and Procedure, while ensuring compliance with ISO9001 and much more…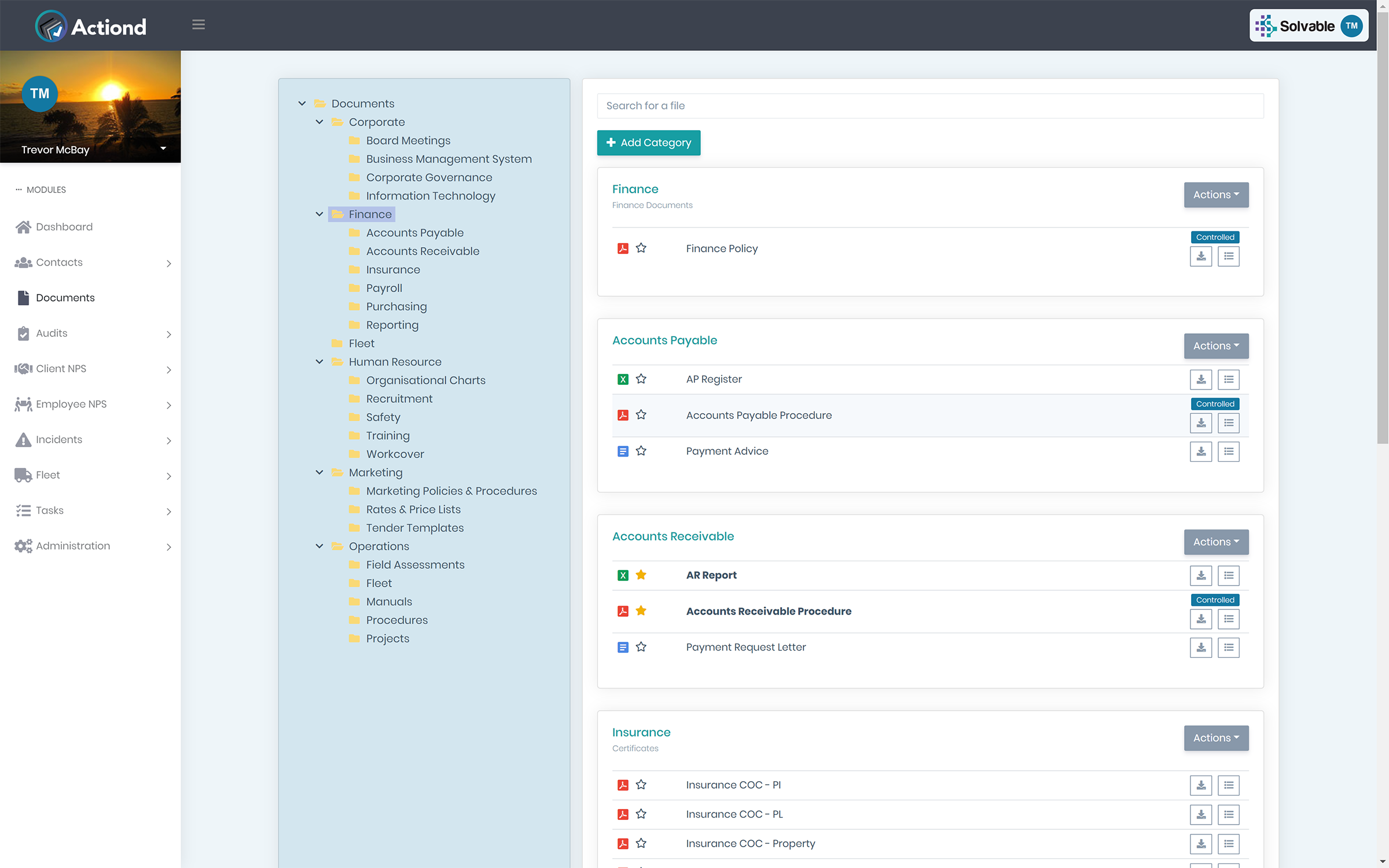 Actiond allows you to create categories for your documents and allow access to your team as required via permission based access.
Users will have the ability to mark documents as favourite for easy access.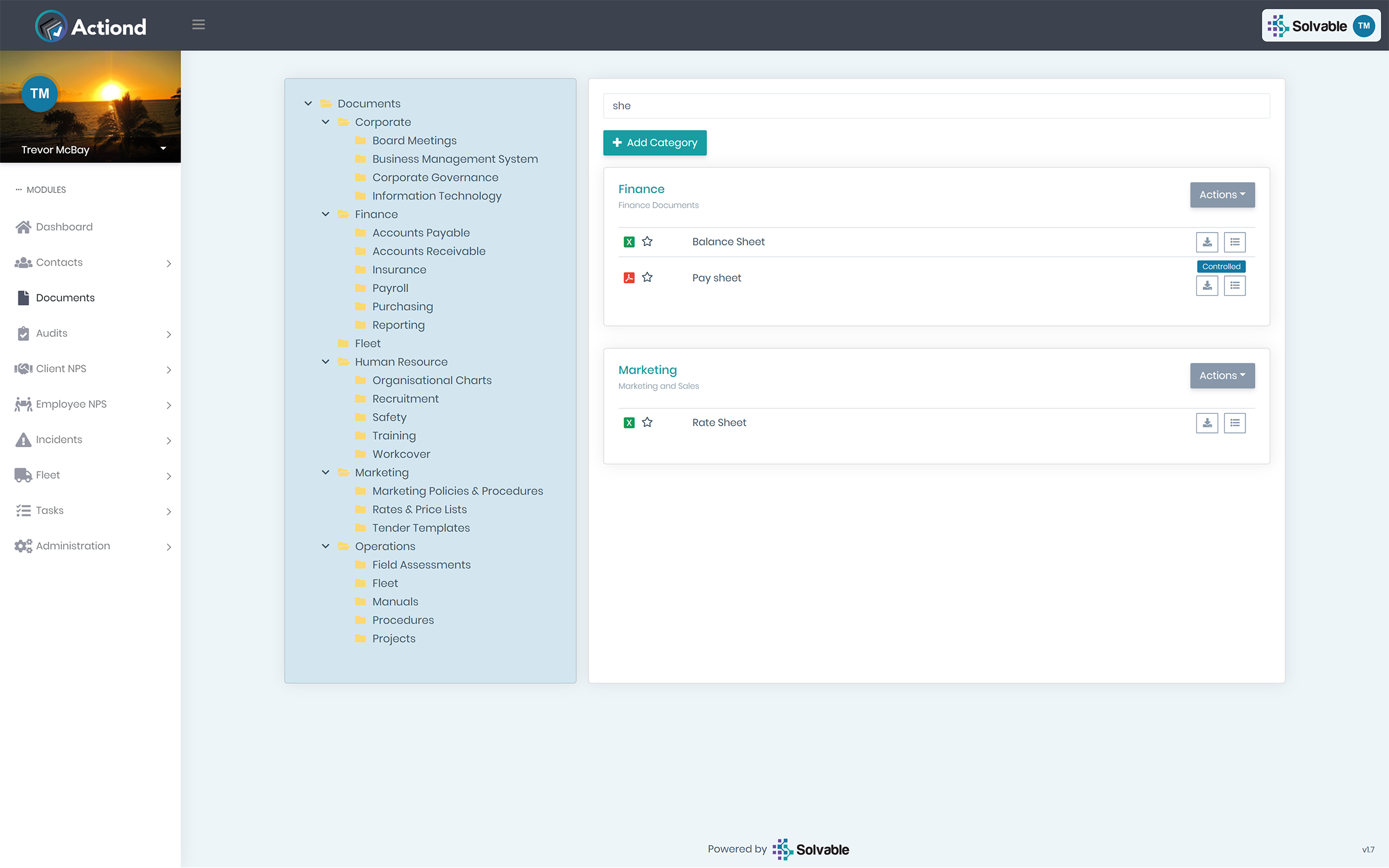 Never waste time again looking for what you need as Intuitive searching can find what you're looking for.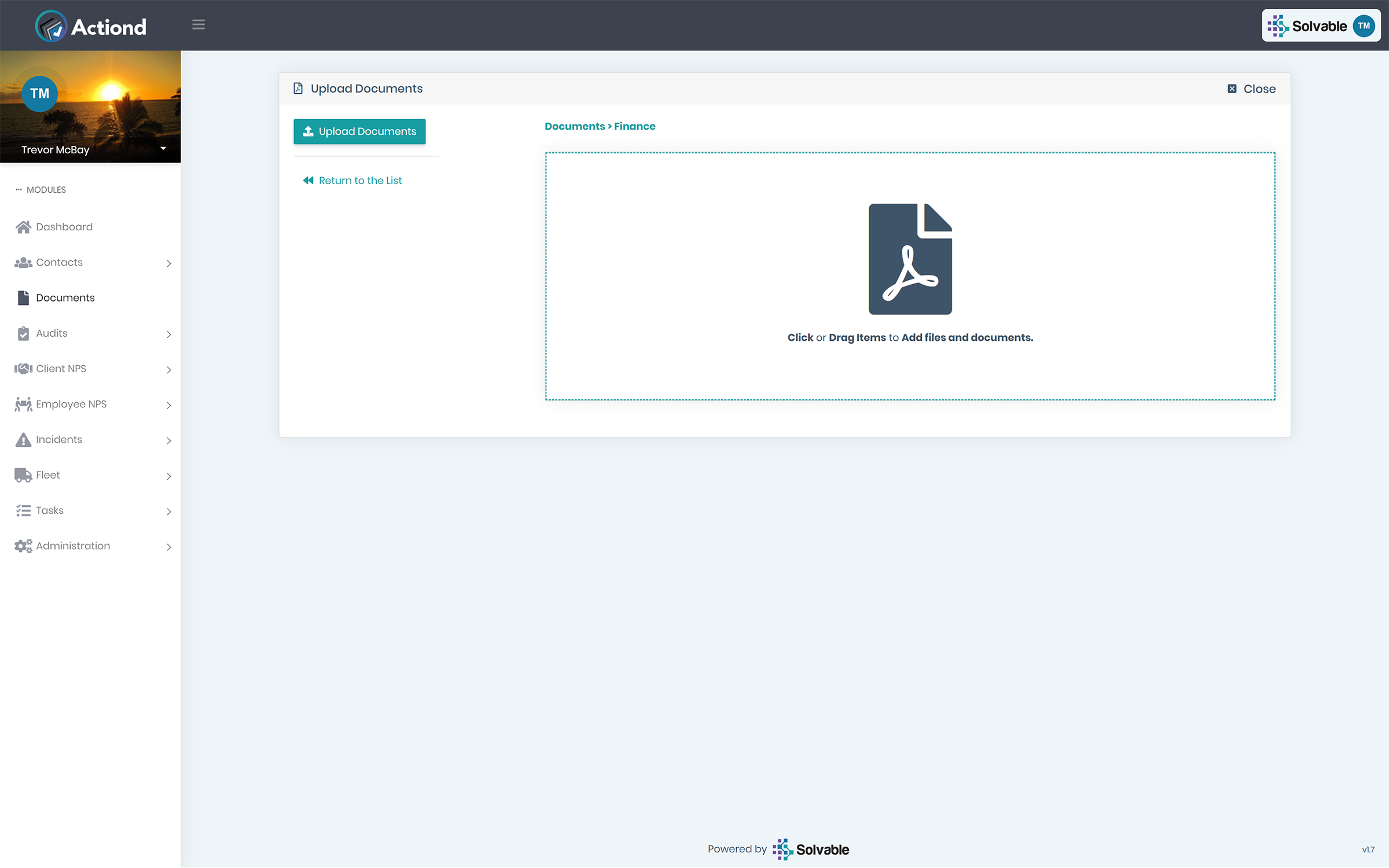 Easily upload your documents with drag and drop functionality or browse your folders.
Uploads are restricted to Document Manager permission role, ensuring effective document and version control.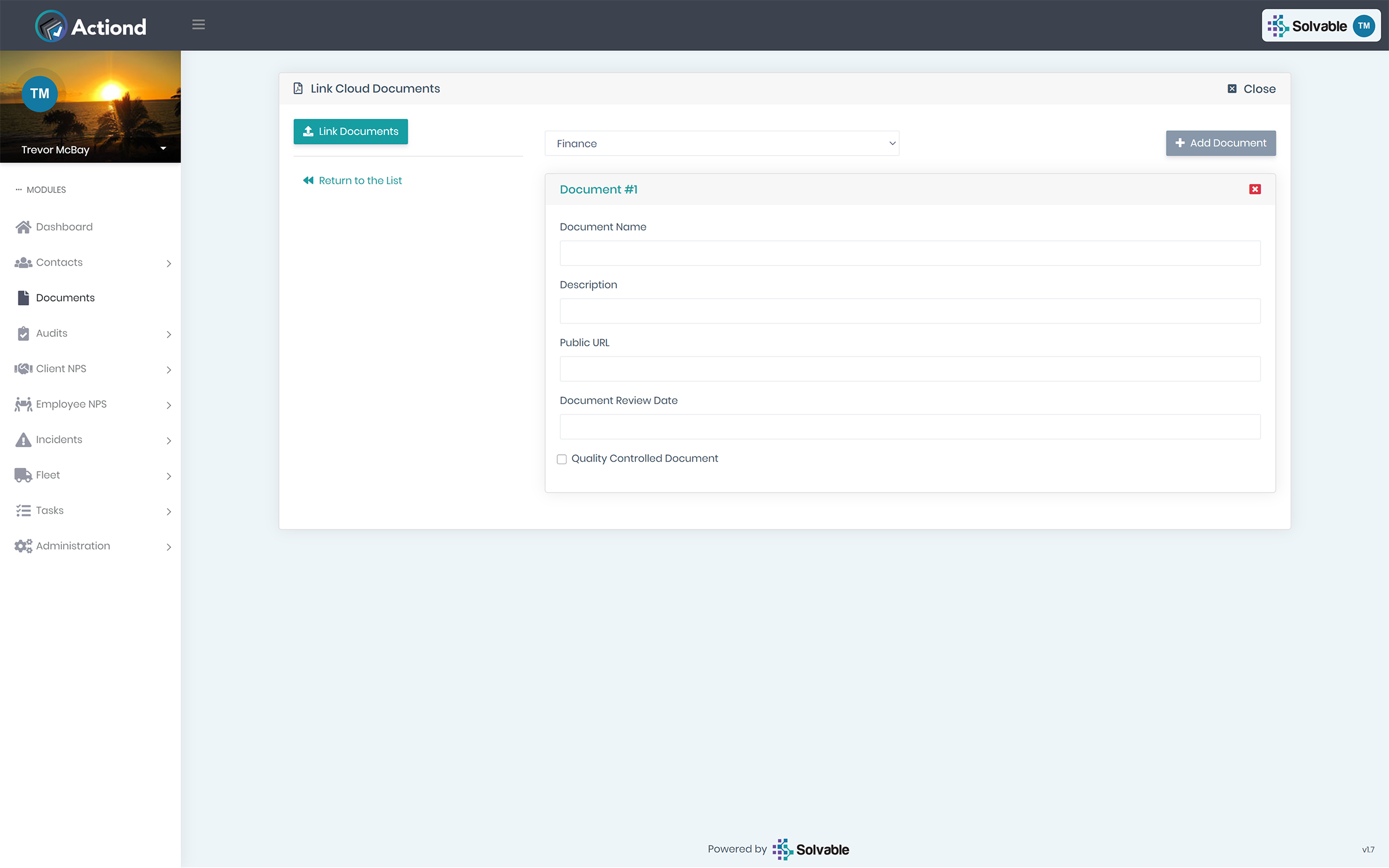 You have full control over document names and descriptions, as well as marking Documents as Controlled or Uncontrolled.