Actiond Fleet Management Module allows you to integrate your fleet information with external systems and create actions for faults or issues in a flash.
Maintain a clear view on outstanding tasks and never miss a fault again.
You can even link an Audit or Incident to a vehicle from our other modules.
Book a Demo to Learn More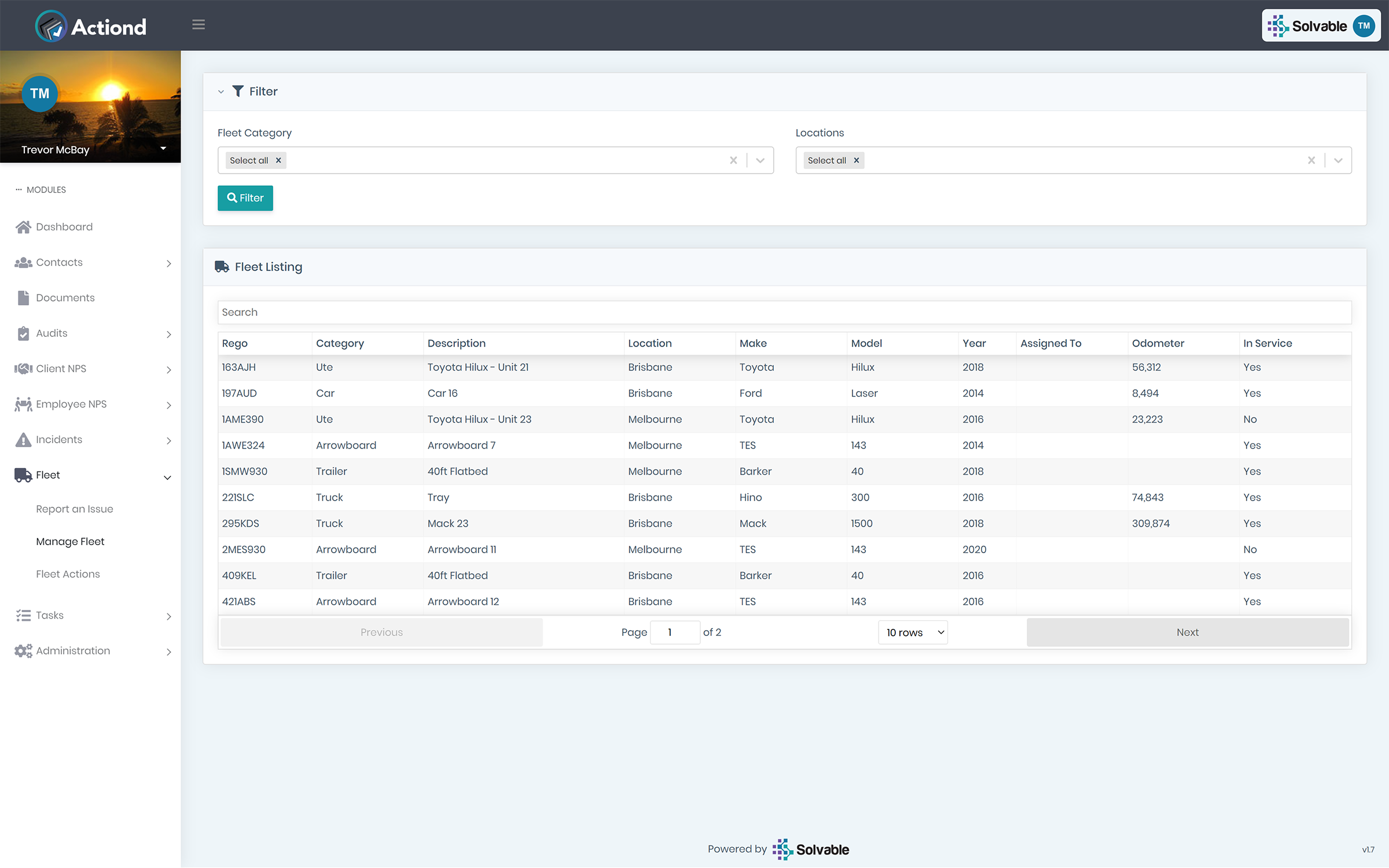 View your fleet information online andtime. Data can be directly integrated with an external system to provide the most up to date detail.
Our custom built, smart searching and filtering makes finding information simple.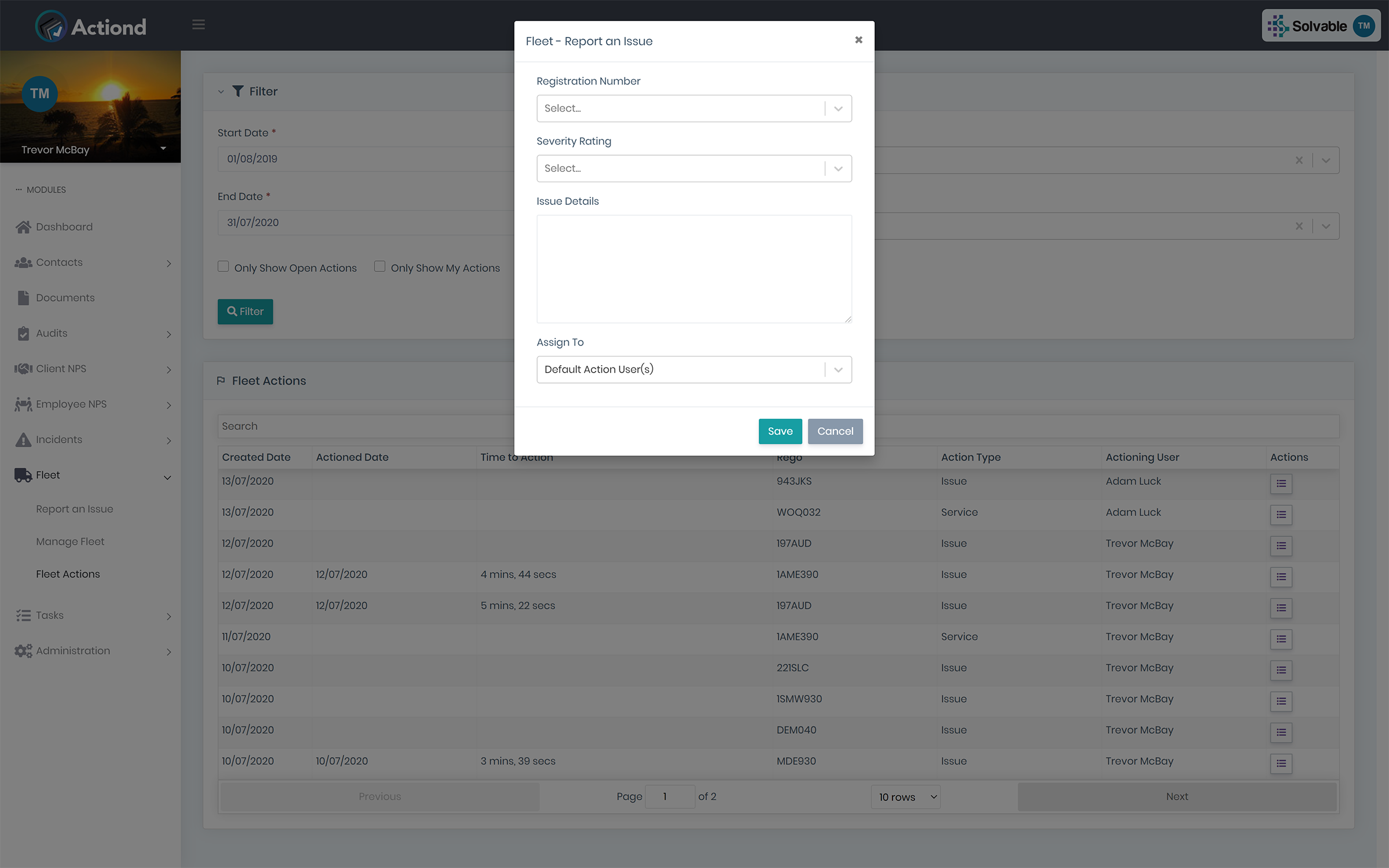 Create a Fleet Action in a few simple steps. Choose a vehicle, note the issue and allocate the task to a user.
Add a severity rating to flag to your team the level of importance.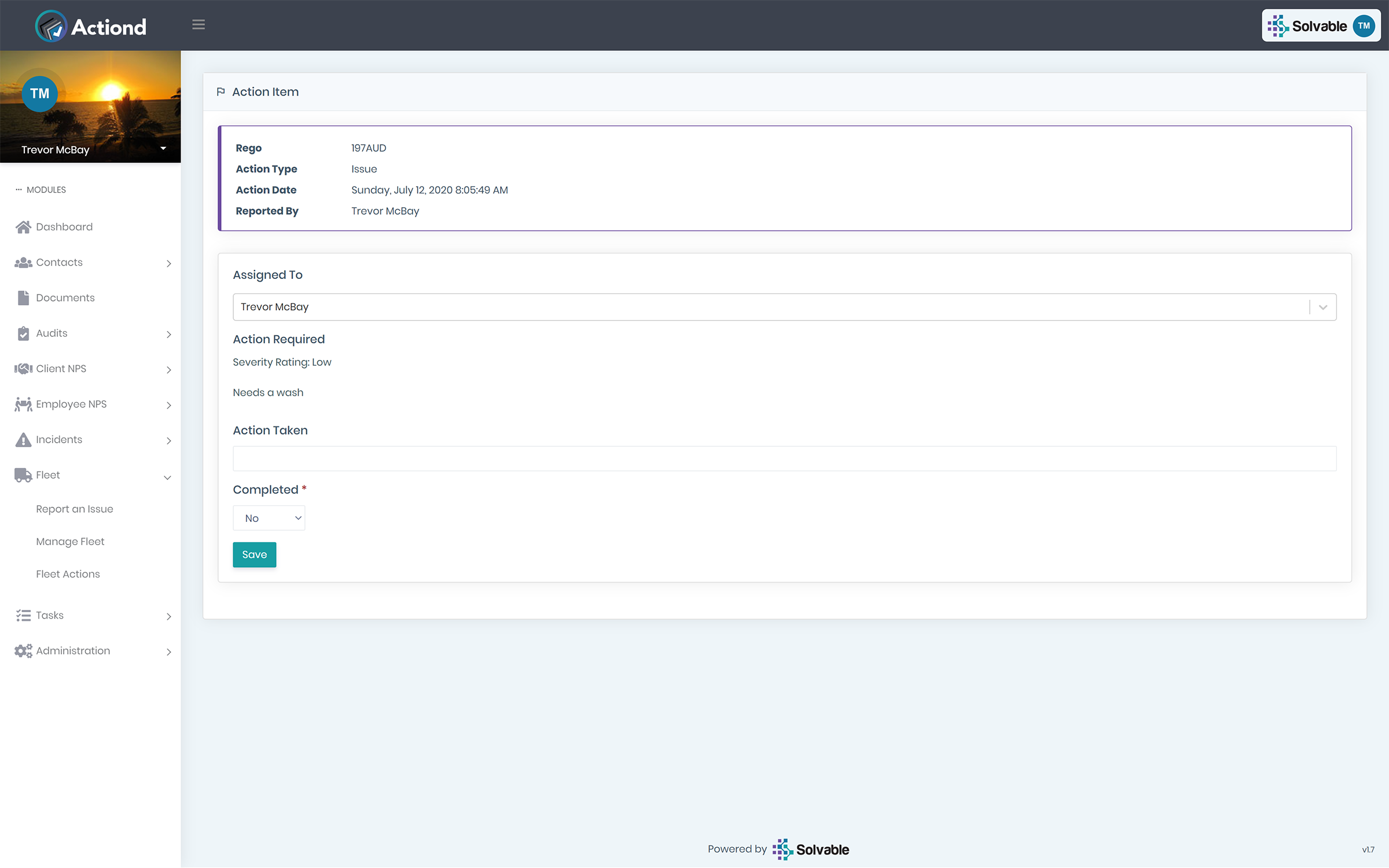 Actions are notified via email and can be closed out simply on any device.
Record the action taken and close the action or assign to another user.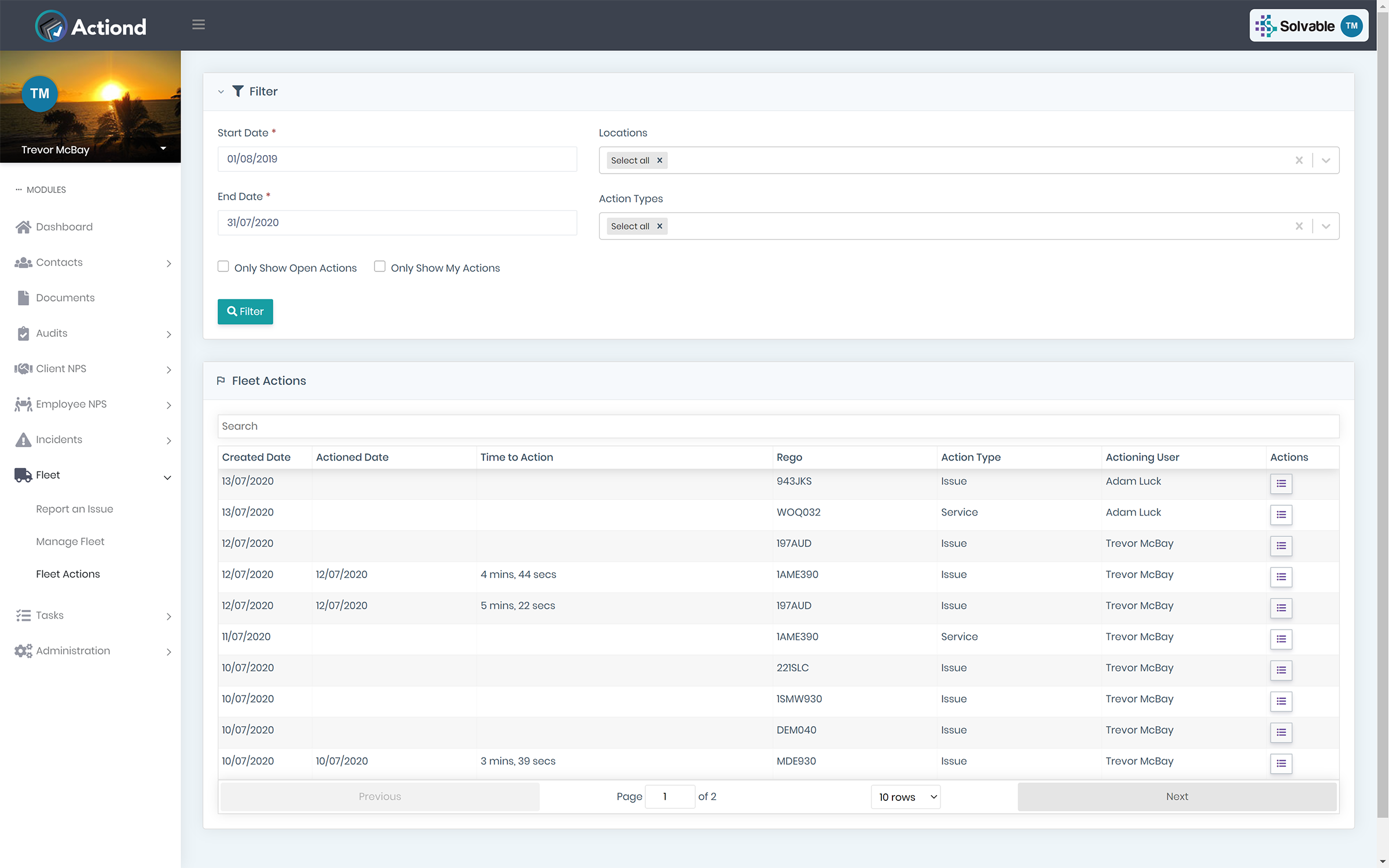 View all Actions in one place. Track outstanding actions and monitor time taken to close.
With Actiond's easy to use Fleet Module you will have a clear view of all your fleet issues.