Actiond makes Incident Reporting, Incident Management and Incident Statistics a breeze.
Actiond helps you proactively manage risks, identify problem areas, track incidents, and monitor performance.
Actiond has been designed to help you improve and grow your safety programs ensuring every worker is safe while on the job; all while meeting compliance requirements.
Book a Demo to Learn More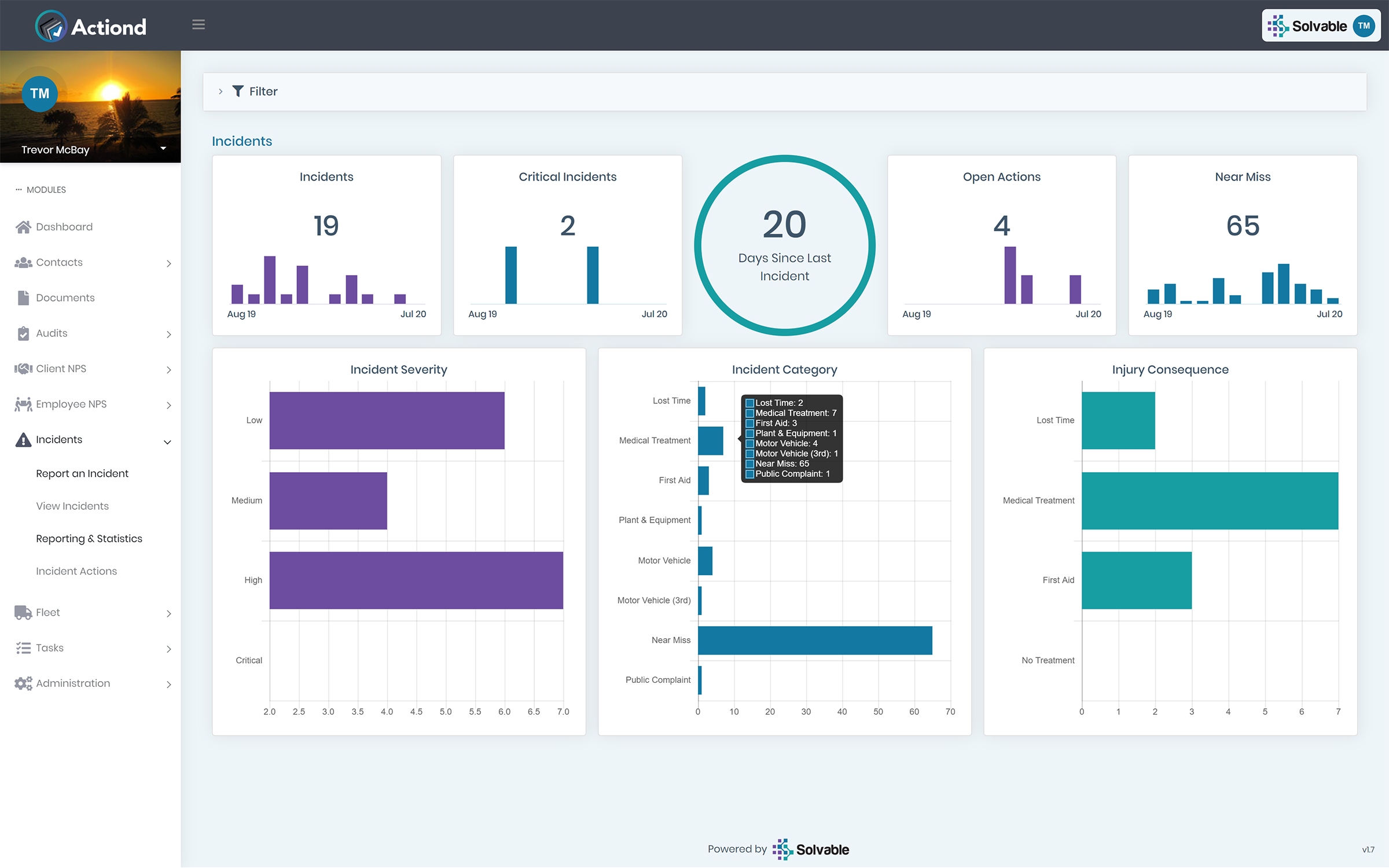 You are able to view your results and statistics all in one place in a Dashboard format for easy analysis.
Actiond makes it simple to filter results by date and categories to assist with identifying problem areas, and targeting corrective action.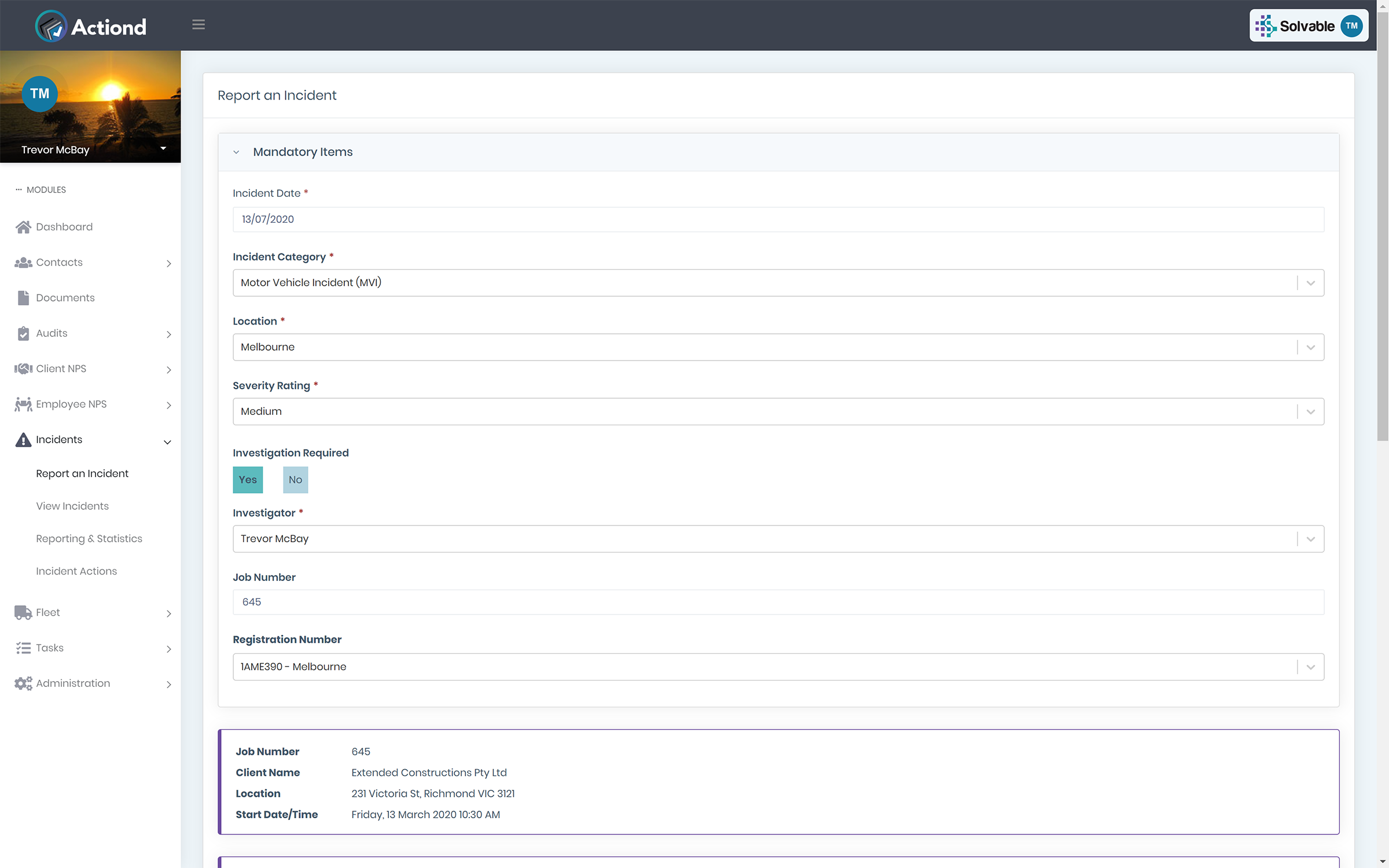 As your incident reporting allows for continuous improvement, and you track your improvement with the incident statistics this reporting provides, Actiond provides a seamless marriage of incident reporting and incident statistics, giving you your desired continuous improvement.
Complete incident reports on any device, anywhere.
With Actiond's easy to use layout, any employee has the ability to lodge all required information, including images.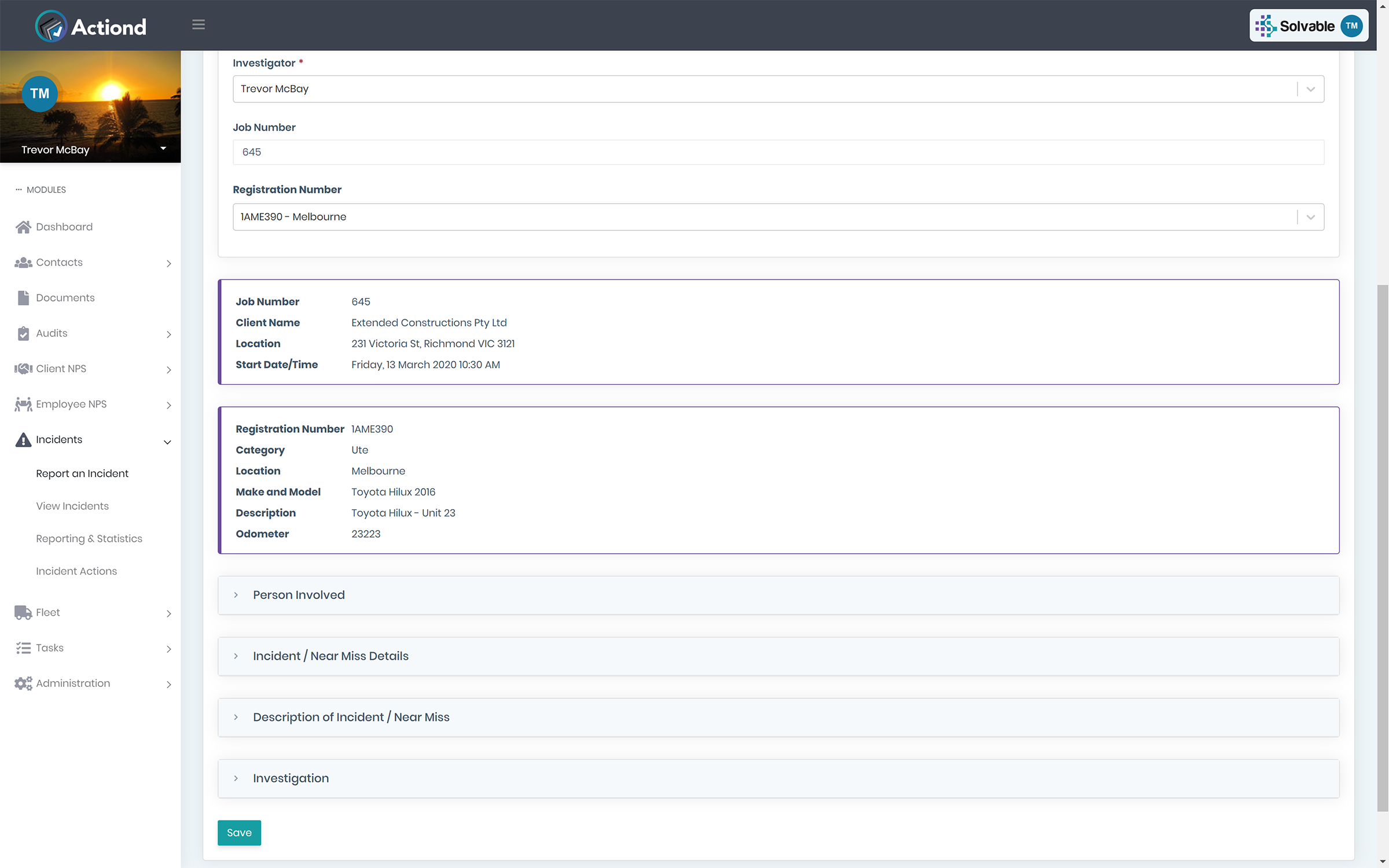 Form Question Styles are easy to manage and include drop down, single and multi select, yes/no, free text, time and date as well as signatures.
You will be able to build and manage your own incident report structure without needing to talk to us…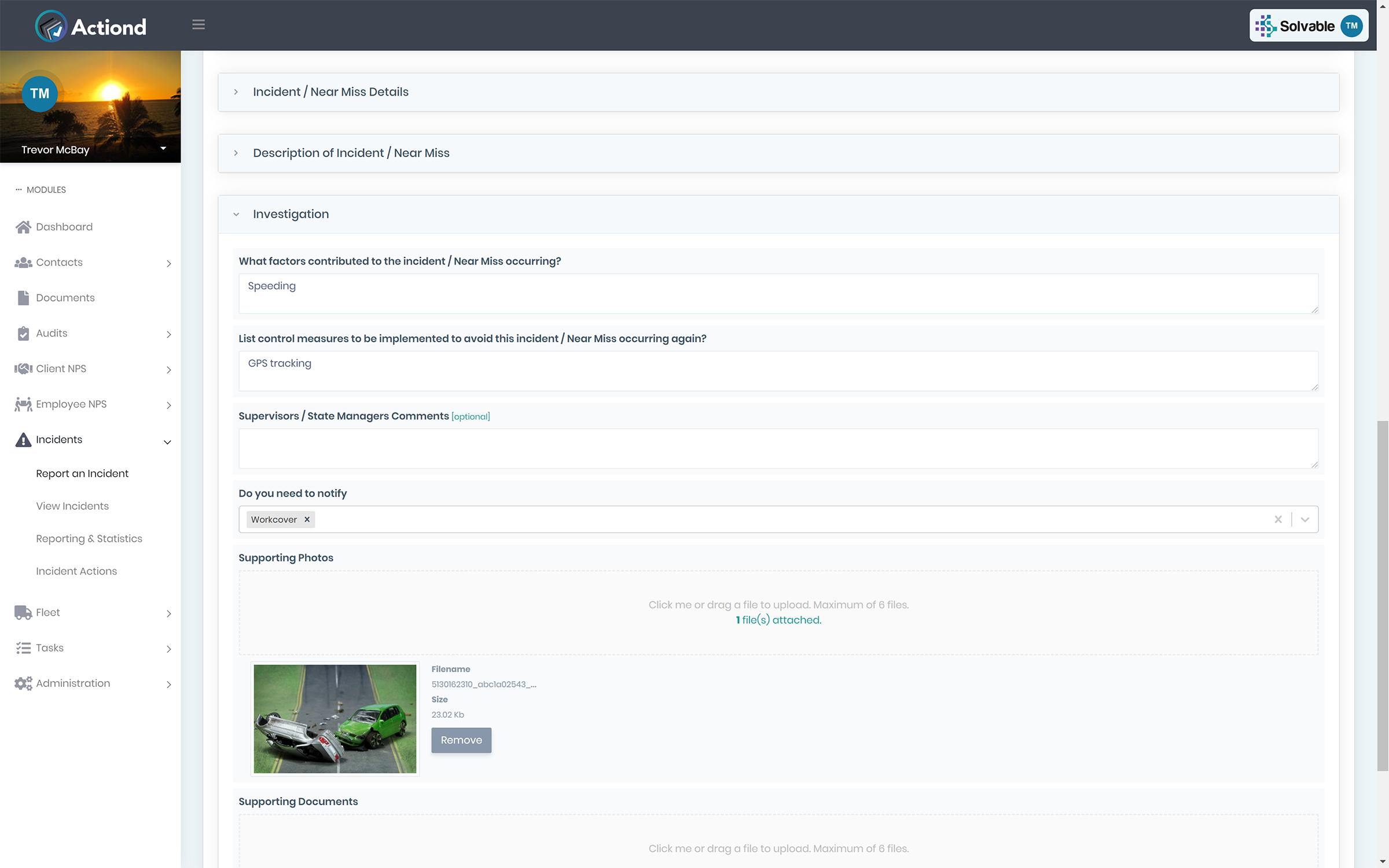 You can upload supporting documents and images to assist with investigation and record keeping.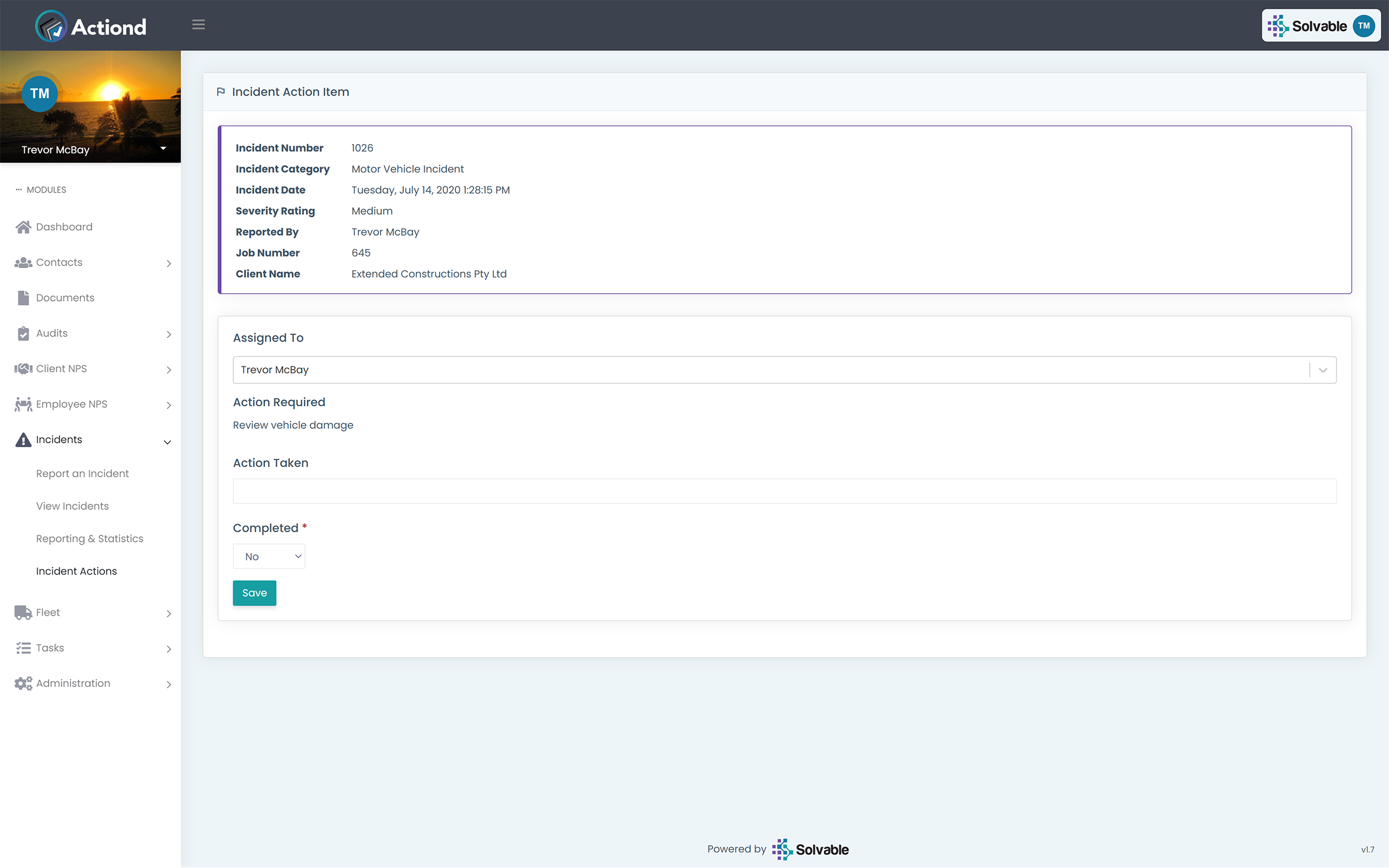 Actiond's automated action workflows will ensure you are closing the loop.
Actions are created for investigators, and can also be added to an incident with email notifications.
Close the loop on your incidents to ensure effective corrective action, and compliance with reporting standards.